For the past 10 years, I have had several violin making students or young makers in my workshop for internships or working experiences of varying length. If you're interested to work with me, these are the requirements:
• You are studying in a violin making school, or completed the education recently.
• You have the necessary funds to support yourself financially during your stay in Norway.
The instrument/s you make in my workshop, will remain my property after completion. This pays for the time I devote to raise your skills.
• You are eager to learn and have a positive and self driven personality.
• Please send me references to at least two people you have worked with/for. For example teachers or workshops where you have previously worked.
If you fulfil all of these requirement, please send me an e-mail with an application, a CV and photos of you work.
Instruments made by Stijn Smeets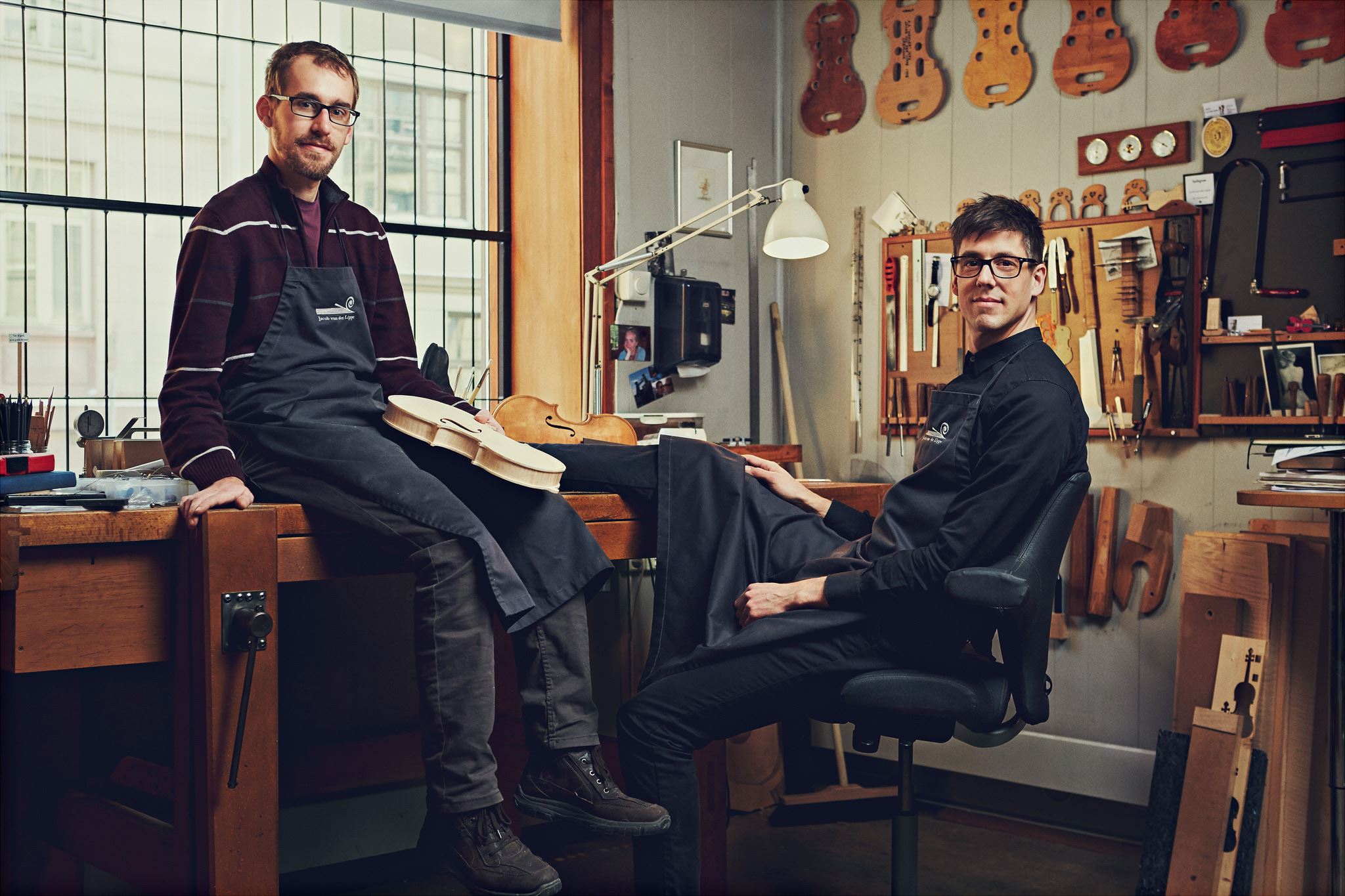 "During my internship, I did make a violin and cello under the watchful eye of Jacob von der Lippe. With his guidance and patience, these instruments turned out very nice and represent a steep learning curve and better craftsmanship. If possible, I would return to beautiful Norway in a heartbeat."
Stijn Smeets
Bree, Belgium
Worked in my workshop for 7 months
Violin made by William Szott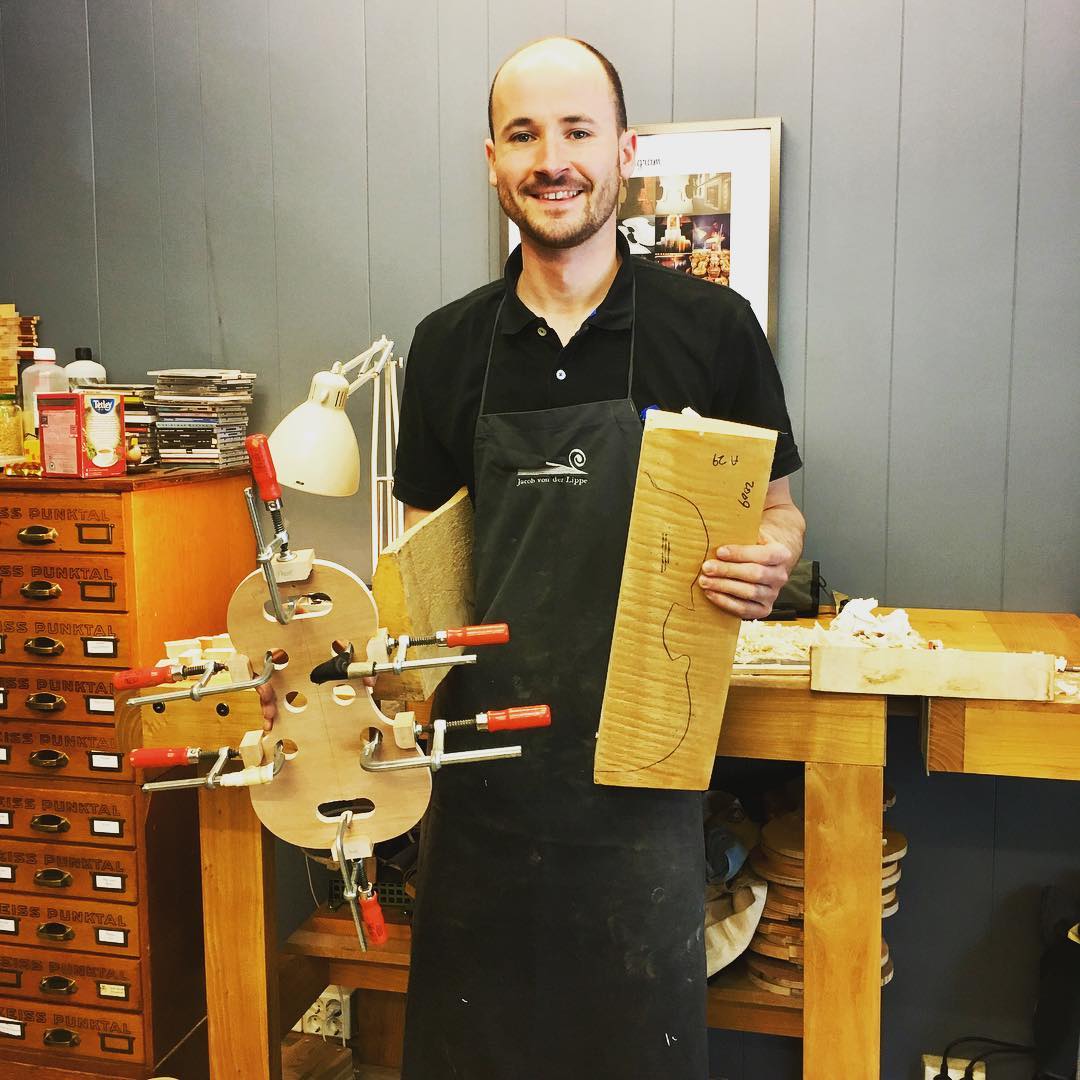 "I spent a month making a violin with Jacob in his workshop and he is so generous with sharing his knowledge, really showing me all his tips and tricks to help me improve my skills."
William Szott
Manchester, UK
Violin made by Vik Vandamme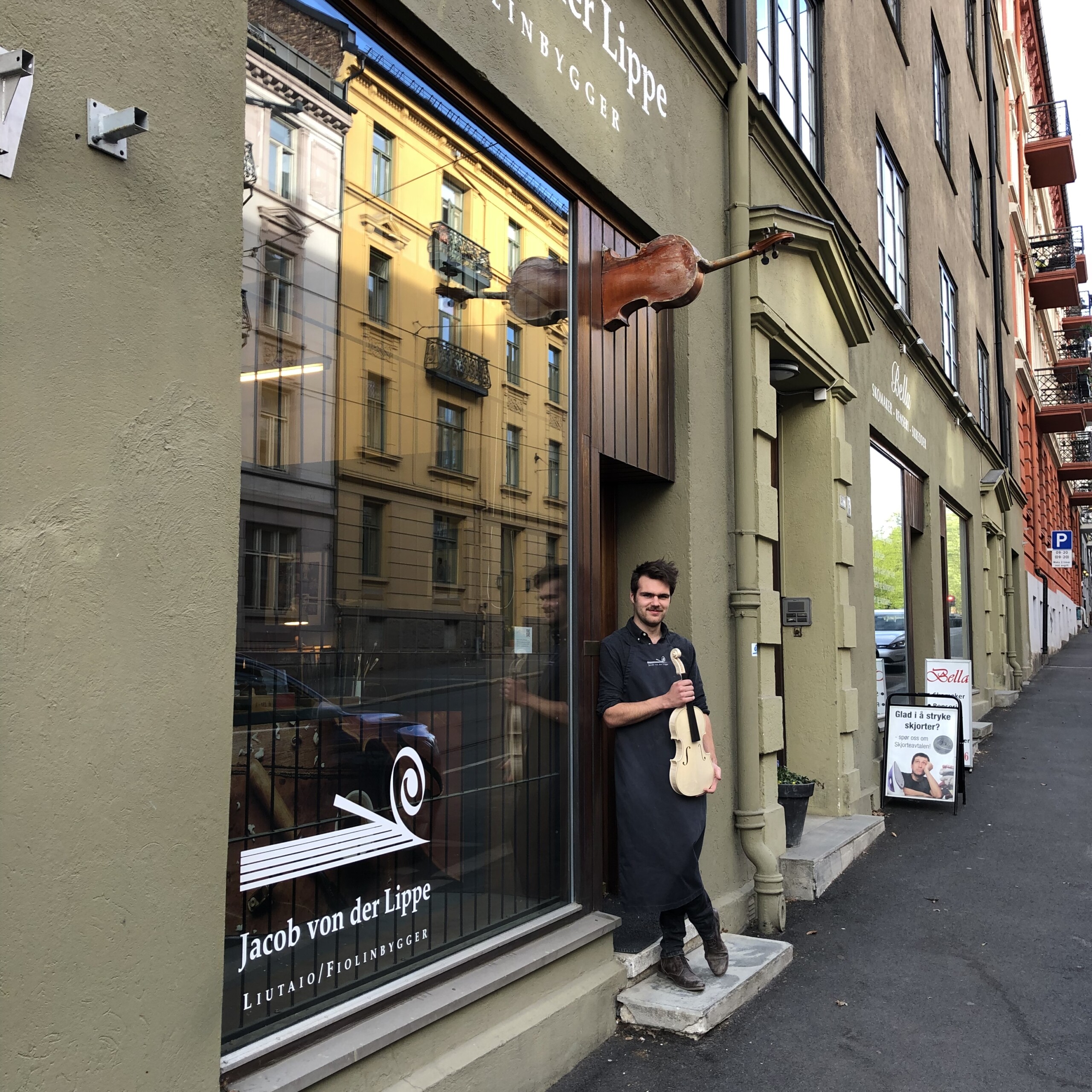 "Thanks to Jacob I learned many new violin making techniques. He enjoys sharing his experience and little secrets with great pleasure. In just under 6 weeks I made a violin on his personal model. It was lovely to end up in such a nice atmosphere, during work, but also outside working hours."
Vik Vandamme
Roeselare, Belgium