Modern, elegant and solid
Leader in its industry, BAM is offering a whole range of cases for string and wind instruments. Thanks to constant innovation, all cases are developed to provide musicians with the best combination of protection, quality and durability, while using light weight high-tech materials. In addition to its imaginative French design, BAM always researches and uses the latest technologies to improve the protection of the instrument.
As Norway's largest authorized BAM dealer, the case can be sent directly from the workshop to your nearest post office, all over the Nordic region. Or pick up the case directly in Oslo. If you want to take a closer look at the cases, you are welcome to visit the workshop, or buy directly from my online store bamnorden.no at the same prices as in the workshop.
Viola cases of the highest quality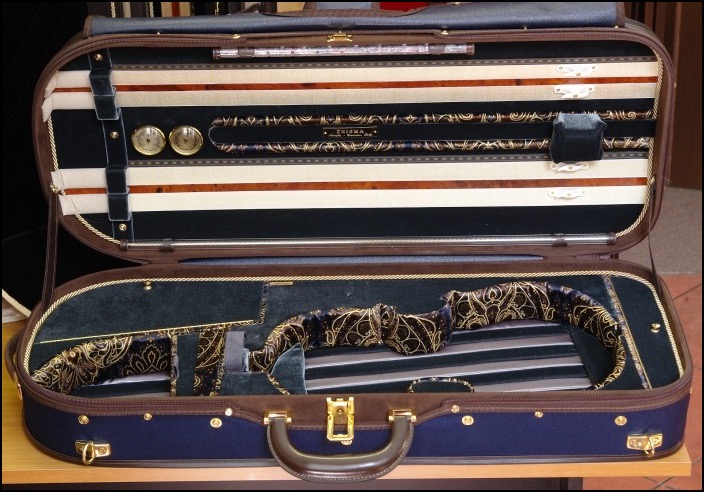 Dimitri Musafia and his workshop assistants continue to make a limited number of highest-quality violin and viola cases for those musicians who don't want a factory-made, one-size-fits-all product. All the construction of each Musafia Cremona Italy case takes place within the Cremona workshop and Mr. Musafia not only designs each model but is himself involved also the construction of each case, which can take up to 22 hours of highly-specialized work. Musafia cases are made in wood laminate, some of the lightest and strongest material for this particular use.
From the beginning, his objective was clear: to design a violin case that offered superior instrument safety and which was also elegant and pleasing to look at. The structure had to be strong enough to resist pressure from the outside, and the interior designed to absorb bumps without transmitting them to the instrument. Orders of Musafia cases through my workshop cost the same as ordering directly from the factory. I also offer my expertise and guidance after a long-standing collaboration with Musafia. They offer a wide range of viola cases, and I recommend studying their website musafia.com before ordering. The Musafia viola cases are made on order, I will measure your viola without any cost. Or you could ask your local violin maker. To see the price list, click here .
Timeless classic and handmade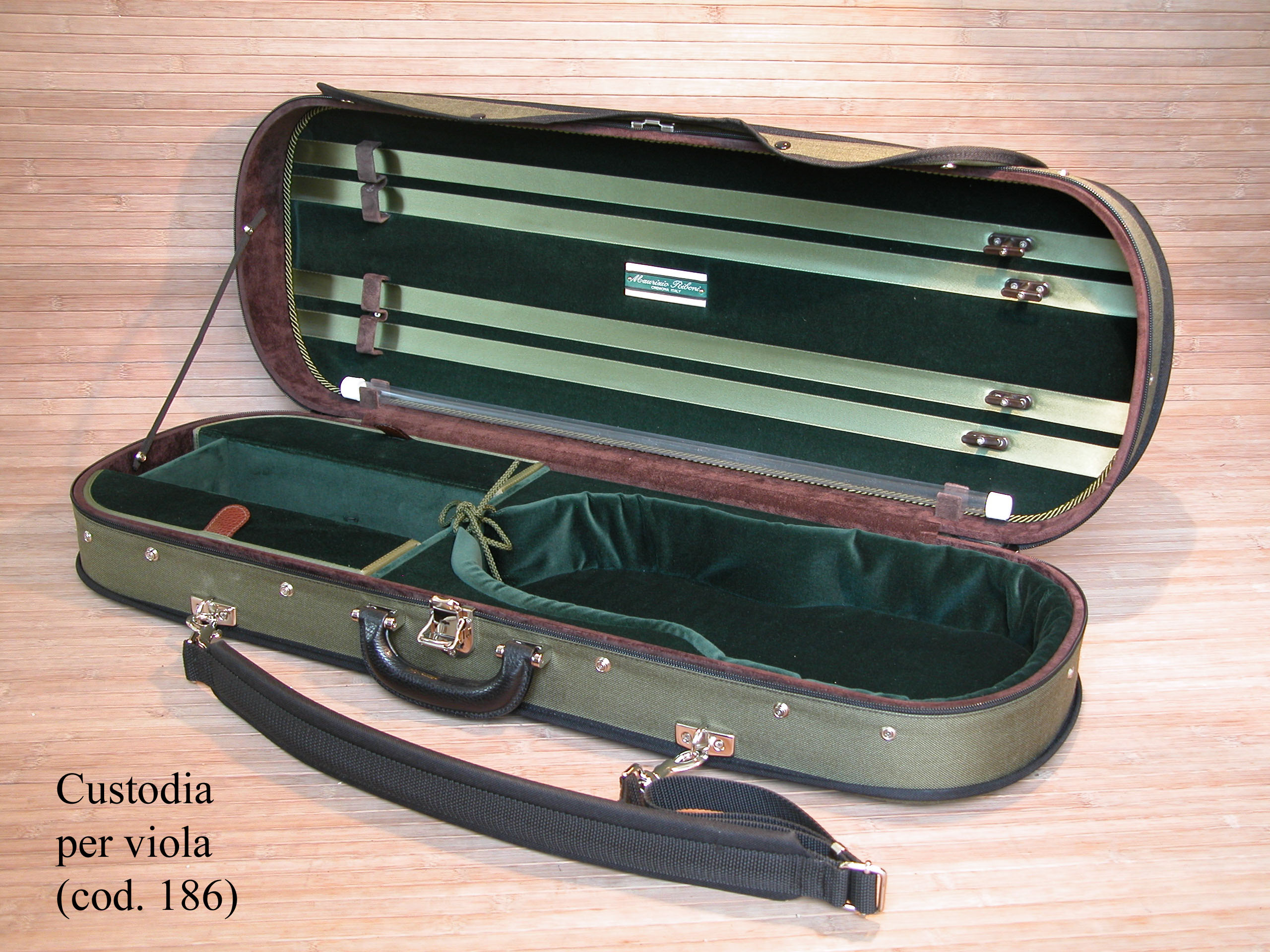 Riboni began their artisan activity in the 1970's, when Cremona's violin making fame was spreading across the world thanks to the knowledge and experience of a small group of violin makers. Since then, they began to think out the product line according to the customer's different requirements, from the student to the professional. With 30 years of experience under the belt, Riboni has always put first extreme care in design, and a good balance between lightness and strength because that is the only way to make both a good quality and a beautiful case. Riboni cases are made in wood laminate, some of the lightest and strongest material for this particular use. If you need a double case for 2 violins, alternatively for violin/viola, it can be ordered without any problems.
More info: www.maurizioriboni.it You are welcome to my workshop to take a look at the different models and color samples. To see the price list, click here .