Cello bow, Atelier P. Camurat 2020
A beautiful French cello bow from the renowned bow maker Pascal Camurat (Montpellier). Pascal has extensive experience and several awards in competitions. I have sold many of these cello bows to musicians throughout Norway in recent years. It is marked "Atelier" since he makes the stick, which after all is the most important for the sound, but buys the frog ready made from another manufacturer. This is how the price is kept down, but the quality is first class.
Cello arch, Atelier P. Camurat 80 grams, mounted in ebony / silver, Stamped "ATELIER P. CAMURAT". The arch is sold .
This beautiful cello bow pictured below, is made by French bow maker Pascal Camurat. It's stamped "ATELIER P. CAMURAT" which means that Pascal made the stick, but the frog was fitted from another supplier. The result is a great playing bow at a very competitive price. Mounted in silver / ebony, the weight is 80 grams. Sold with a certificate from the maker. This cello bow is sold.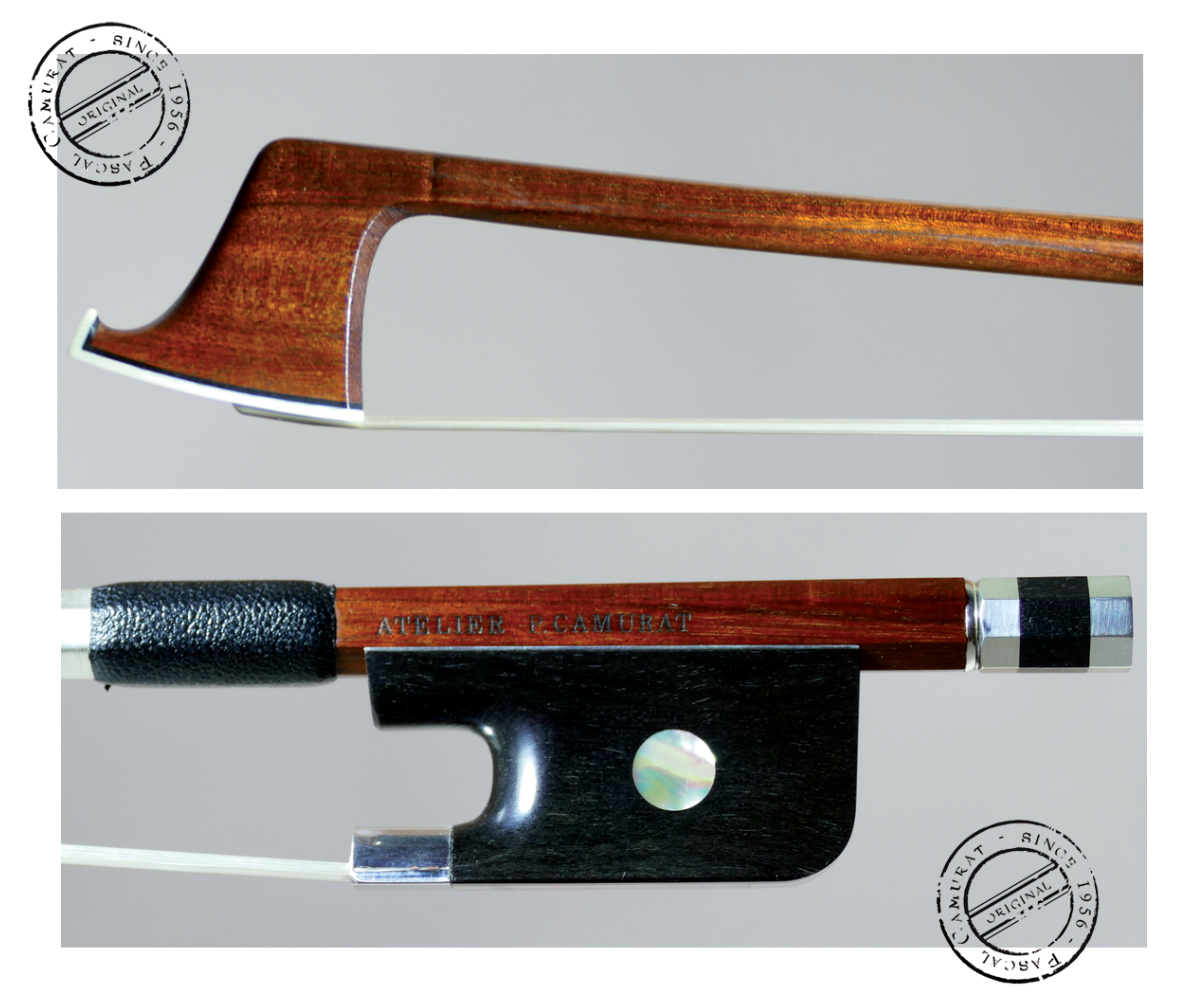 Tell me what you're looking for
I have extensive experience with musicians at all levels. Whether you are a music student, freelancer, orchestra musician or soloist, I understand and listen to your wishes. You can always borrow with instruments and bows on home loans up to two weeks, insurance is taken care of.