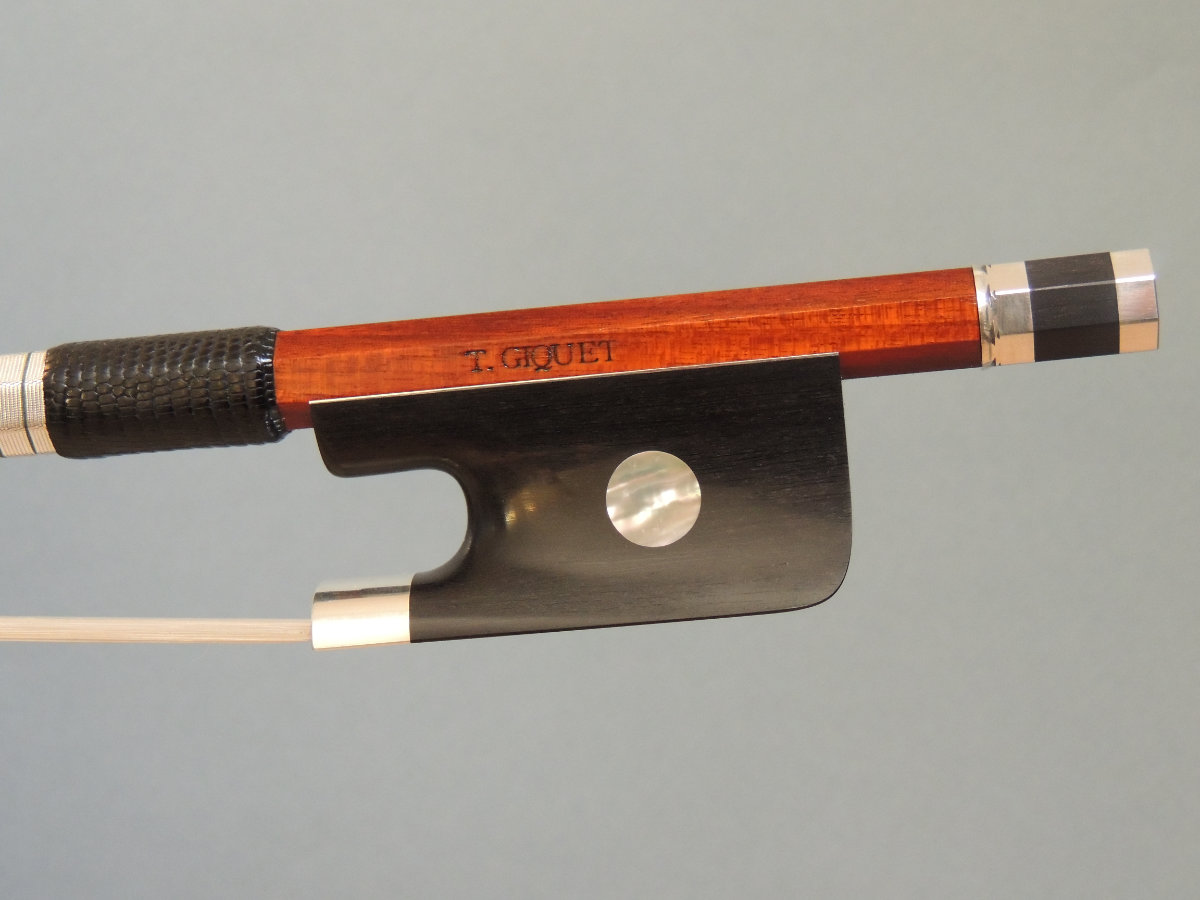 It is with great pleasure that for the first time in Norway I can present Thomas Giquet, bowmaker from Brittany, France. Thomas began his career at at the French violin making school in Mirecourt. After his "Diplôme des métiers d'art", he practiced as a violin maker at Aouat et Rouveyre. After 5 years of maintaining instruments and bows, he left Lyon to practice in another renowned workshop, Desmarchelier-Le Canu in Lille. There he perfected his skills as a bowmaker doing maintenance, restoration at a high level and production for the next 5 years. With this solid training, he decided to go back to Brittany and focus on the creation of bows.
The cello bow is made of the finest pernambuco, and must be tried. The bow is sold with a certificate from the bowmaker.
Cello bow, Thomas Giquet, 2022, mounted in ebony/silver, Stamped "T. GIQUET" Weight 80 grams
Get in touch by e-mail or call / sms 90019140 to make an appointment for a non-binding trial. The bow can also be sent all over Norway, so you can try it at home in peace and quiet for up to two weeks. It is insured during trials.
Tell me what you're looking for
I have extensive experience with musicians at all levels. Whether you are a music student, freelancer, orchestra musician or soloist, I understand and listen to your wishes. You can always borrow with instruments and bows on home loans up to two weeks, insurance is taken care of.