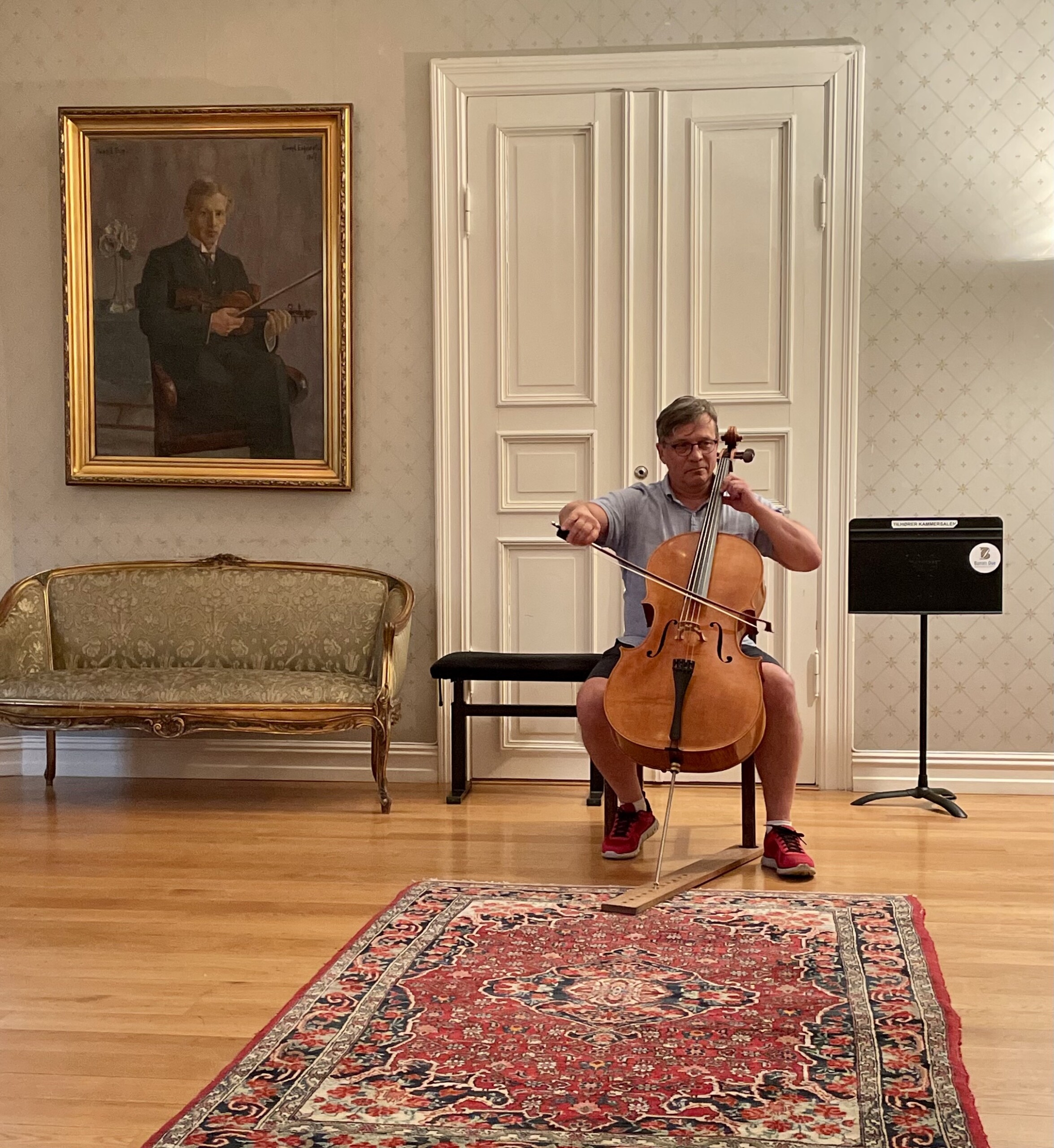 ILKKA UURTIMO
Cellist, Sinfonia Lahti
"I first met Jacob in Kristiansand 2008. I was tutoring the cellos of Orkester Norden and Jacob came there to give the students a lecture about violin making and how to maintain a string instrument. He brought with him a cello he had made and I had chance to try it. I liked Jacob as a person and there was something nice in the sound of the cello."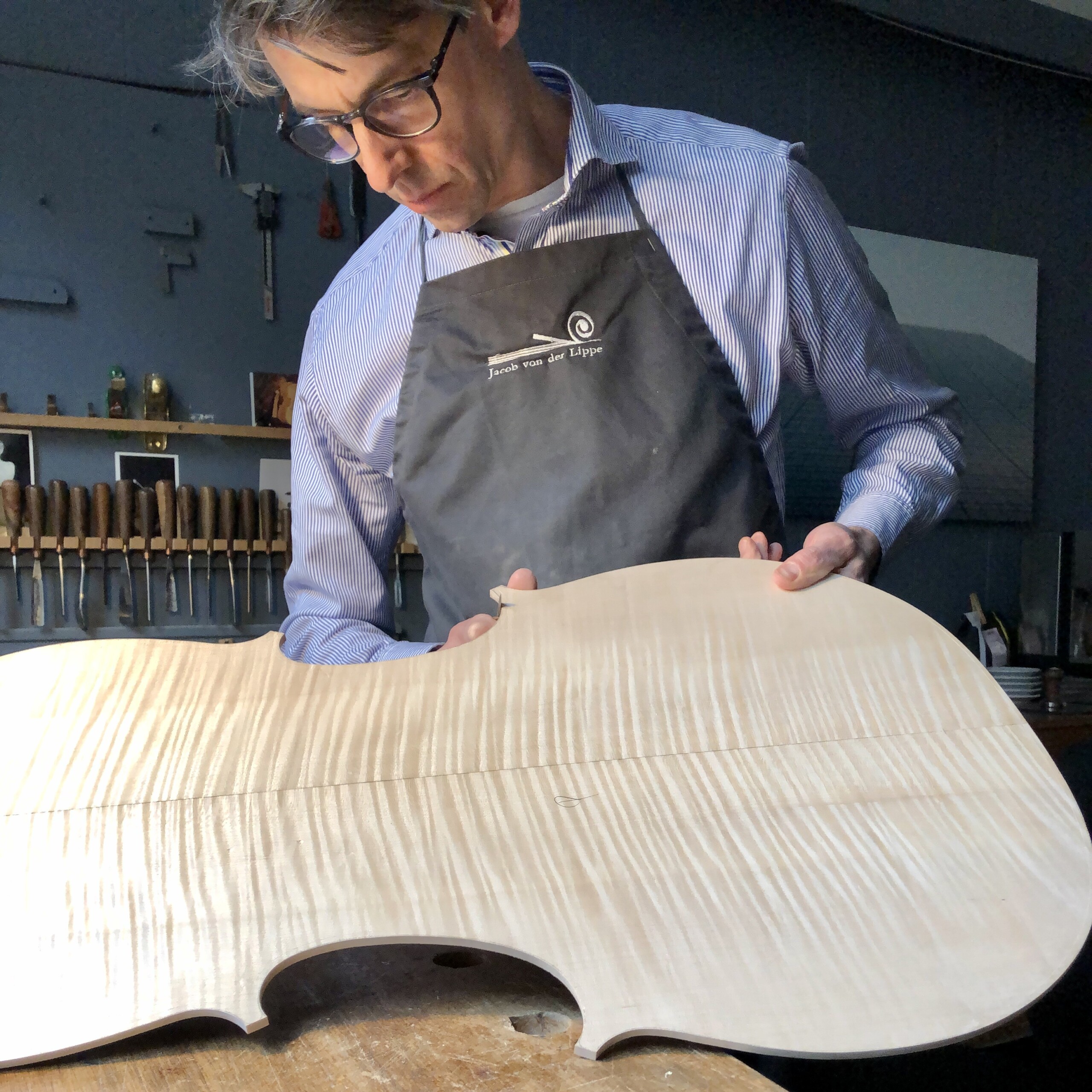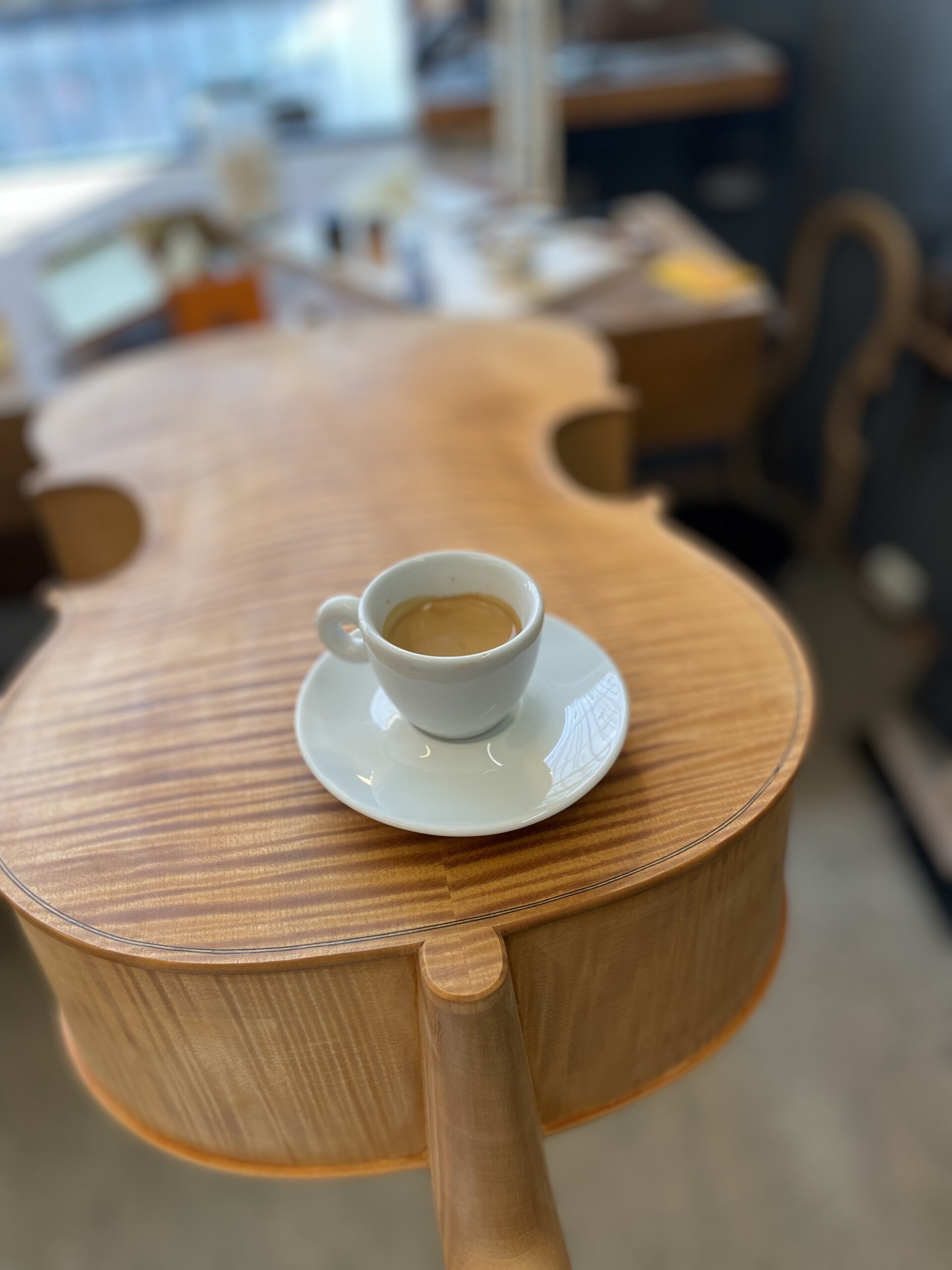 jacob von der lippe
PERSONAL MODEL
"A few years later there was a documentary on the Finnish TV about Jacob von der Lippe, a young talented violin maker from Norway who studied in Cremona. I got really interested in him and his instruments and I started to follow him on social media. Today his instruments are made of wood of utmost beauty and his varnish is wonderfully transparent. Around October-November 2021 I noticed on social media that he was going to start making a new cello. I saw some pictures of the the wood the cello was going to be made of and asked him if he would give me an opportunity to try that cello before he sells it. After quite a few updates about the process of making the cello I finally flew to Oslo to try the cello at the end of June 2022. I was very excited when Jacob opened the door of his workshop and I saw the cello live for the first time. After some nice sentences of chatting with Jacob, perhaps even a cup of espresso, I got the cello in my hands. This cello is a true beauty. I love the golden-orange varnish that really shows every grain and flame of the beautiful wood. And the cello is so beautifully made by Jacob. Taking the first sounds of it the was a very positive surprise for me. I was really amazed, the body of the cello was resonating a lot and the sound was very strong and open. I had never experienced that with a new cello before and this cello was brand new, Jacob had finished it the night before. I had the pleasure of trying the cello in various places in Oslo and by getting used and adjusted to this beautiful cello I liked it more and more and in the end I bought it. My intention, when planning the trip to Oslo, was only to fly to Oslo to try the cello and then decide whether I would want to order a cello from Jacob. But I wanted this cello, therefore I had to buy it. "
"Now, after playing the cello for 3 1/2 months the sound has got warmer and deeper. It has a very strong core to the sound and it projects very nicely to the hall. It responds easily and has a lot of power when needed. The sound is very even from the low C to the highest positions on the A string. The cello is still changing a bit every day, as if it had had its own will. This is of course because it is still brand new and due to the climate getting dryer and dryer, the Winter is just around the corner.
It is very exciting and interesting to see what will happen to this wonderful cello and how it is going to turn out, but I have great expectations of it.
It is a great every day pleasure to play this wonderful and extremely beautiful cello.
Many thanks and congratulations to you, Jacob!"
Ilkka Uurtimo
Co-principal cello – Sinfonia Lahti, Finland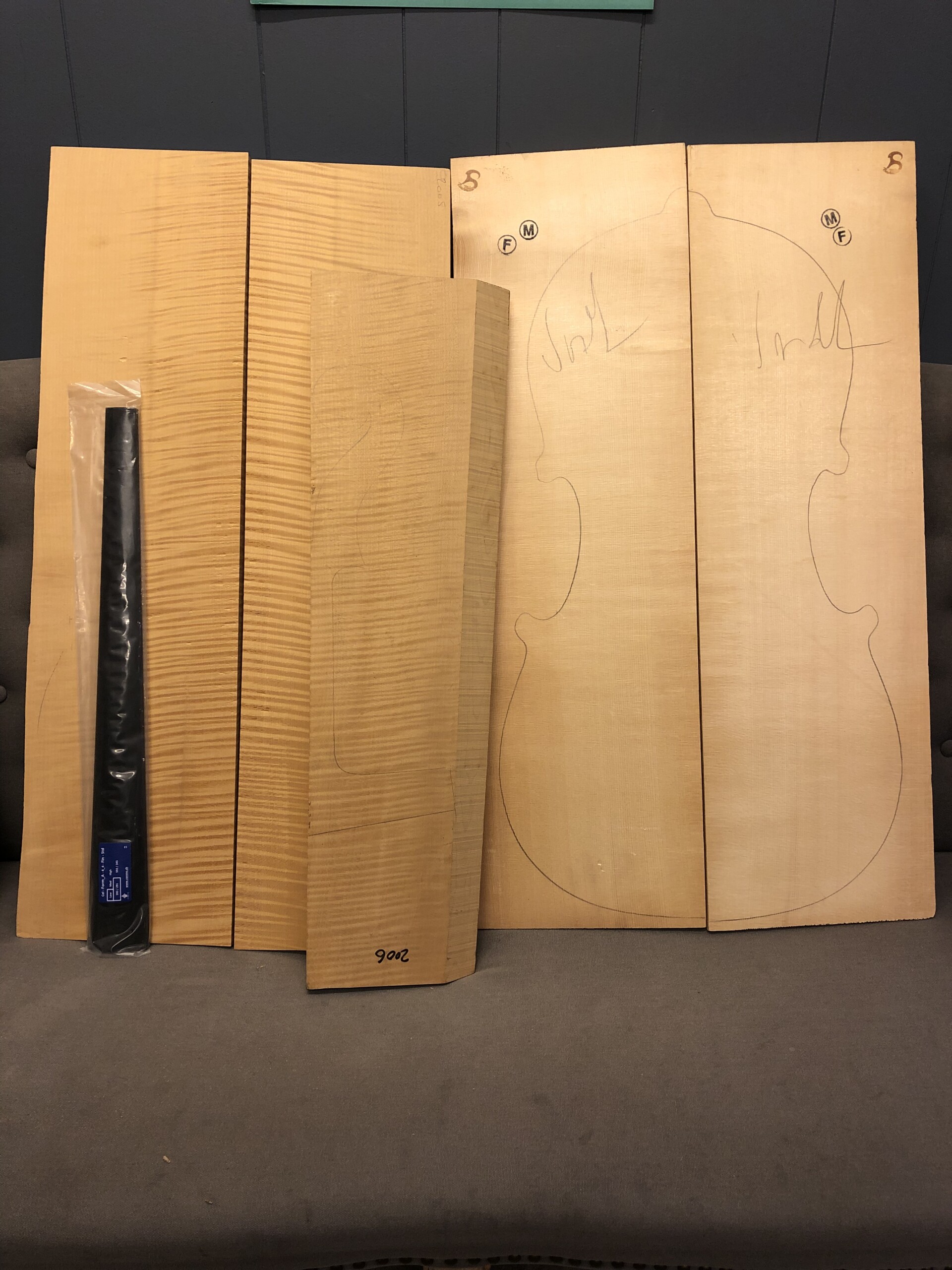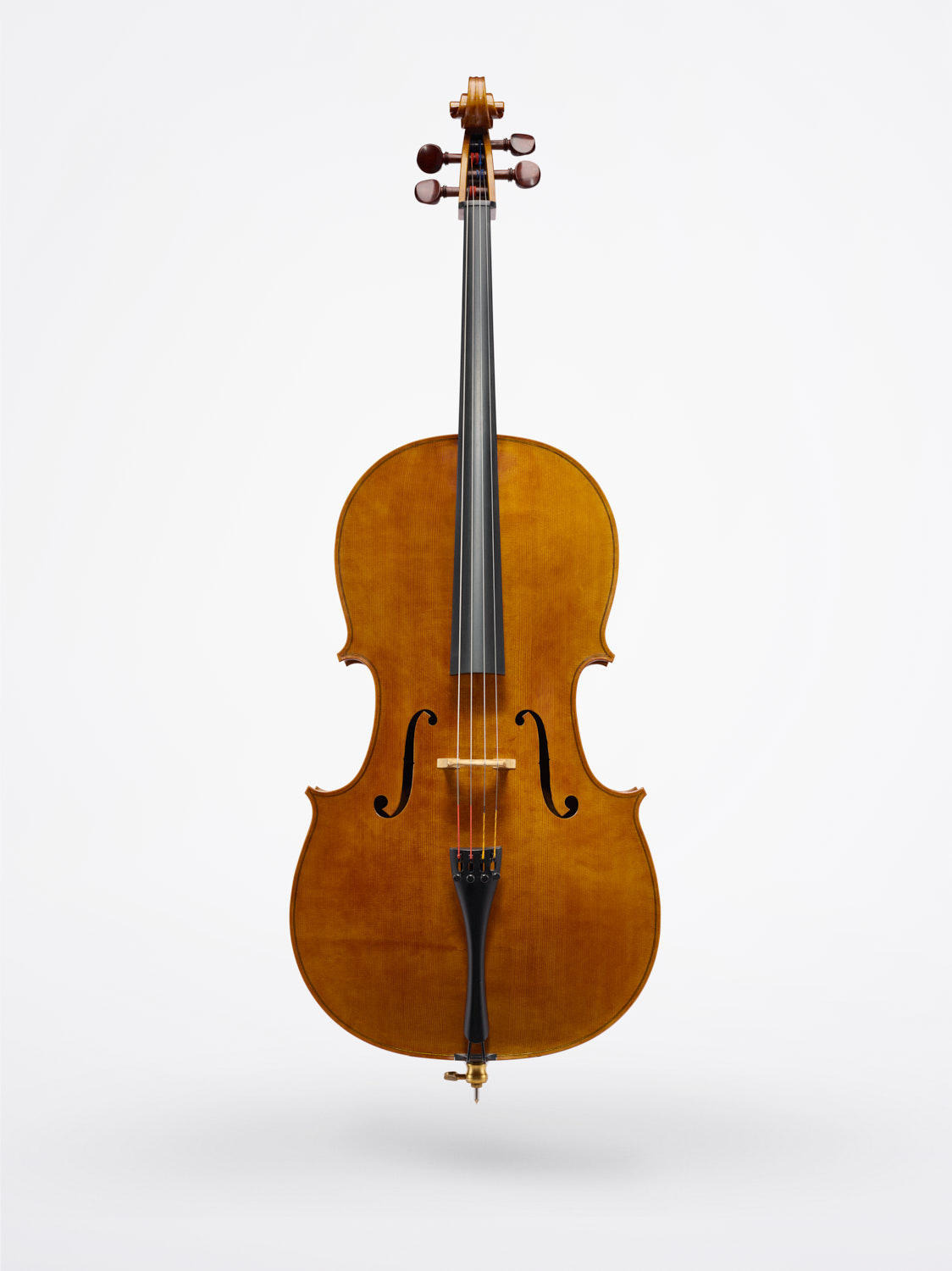 Thereses gate 5 B
0358 Oslo