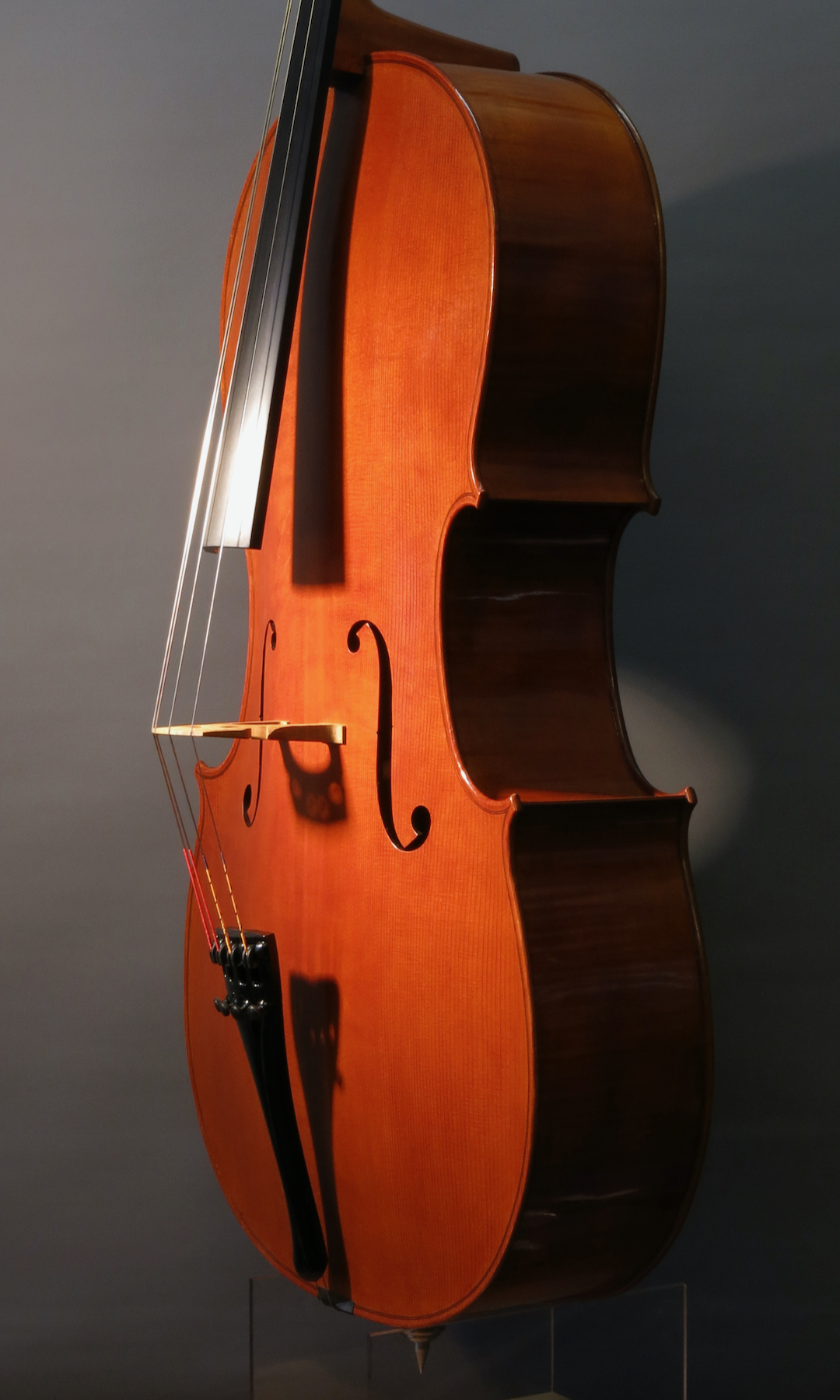 Cello made by Vik Vandamme – Roeselare, 2022
It is with great pleasure that I present my collaboration with the talented violin maker Vik Vandamme. He worked in my workshop in 2019, and during last year he made a cello for me. The cello is made from materials from my stock of tonewood; Italian alpine spruce, a very special one piece back in willow, ribs in European flamed maple and neck in maple that is ​​elegantly grafted on the scroll in willow.
The cello was made in Vik's workshop in Belgium under close follow-up by me. When the cello arrived at my workshop in white, I continued with my self-composed oil varnish and set it up so that it would fit like a glove with its future cellist owner. Thanks to the one piece back of willow, the cello has a dark and rich tone with fullness throughout the register.
The cello is set up with Spirocore Wolfram C + G and Larsen Soloist A + D. This is the instrument for those who want the taste of a von der Lippe cello, but at a very nice price.
The cello has been sold to a happy cellist in Norway. Feel free to click through the pictures below to see more of the cello.
Tell me what you're looking for
I have extensive experience with musicians at all levels. Whether you are a music student, freelancer, orchestra musician or soloist, I understand and listen to your wishes. You can always borrow with instruments and bows on home loans up to two weeks, insurance is taken care of.