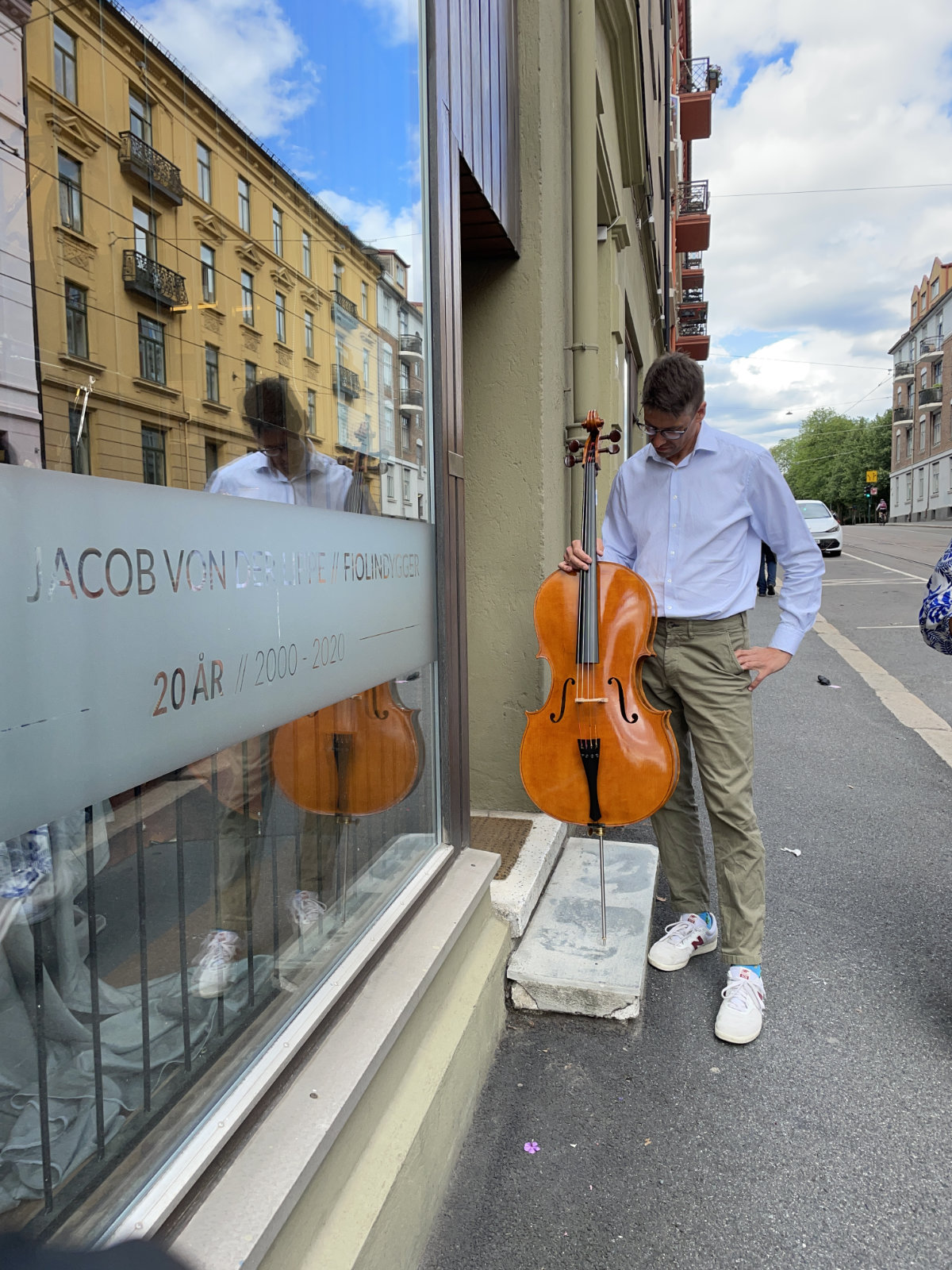 "The bird's eye cello" Oslo – 2023
JACOB VON DER LIPPE
PERSONAL MODEL
Over the last few months I have been building this cello. Inspired by the previous cello , which was sold after one hour of testing to a professional cellist in the Lahti Symphony Orchestra, I quickly set to work on this one. Feel free to listen to a "twin" of this cello I built in 2017 for Anne Stine Dahl in the Spotify player below.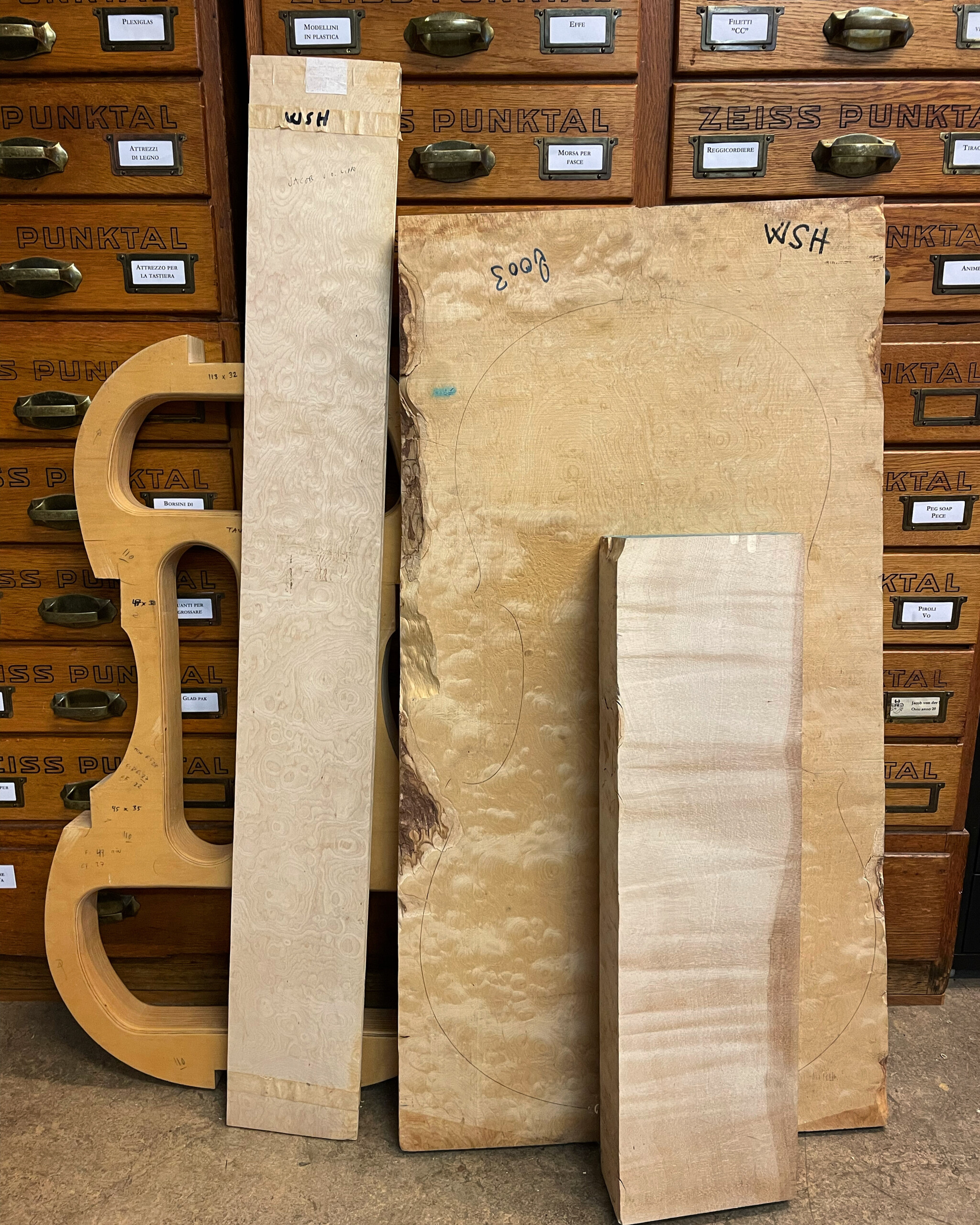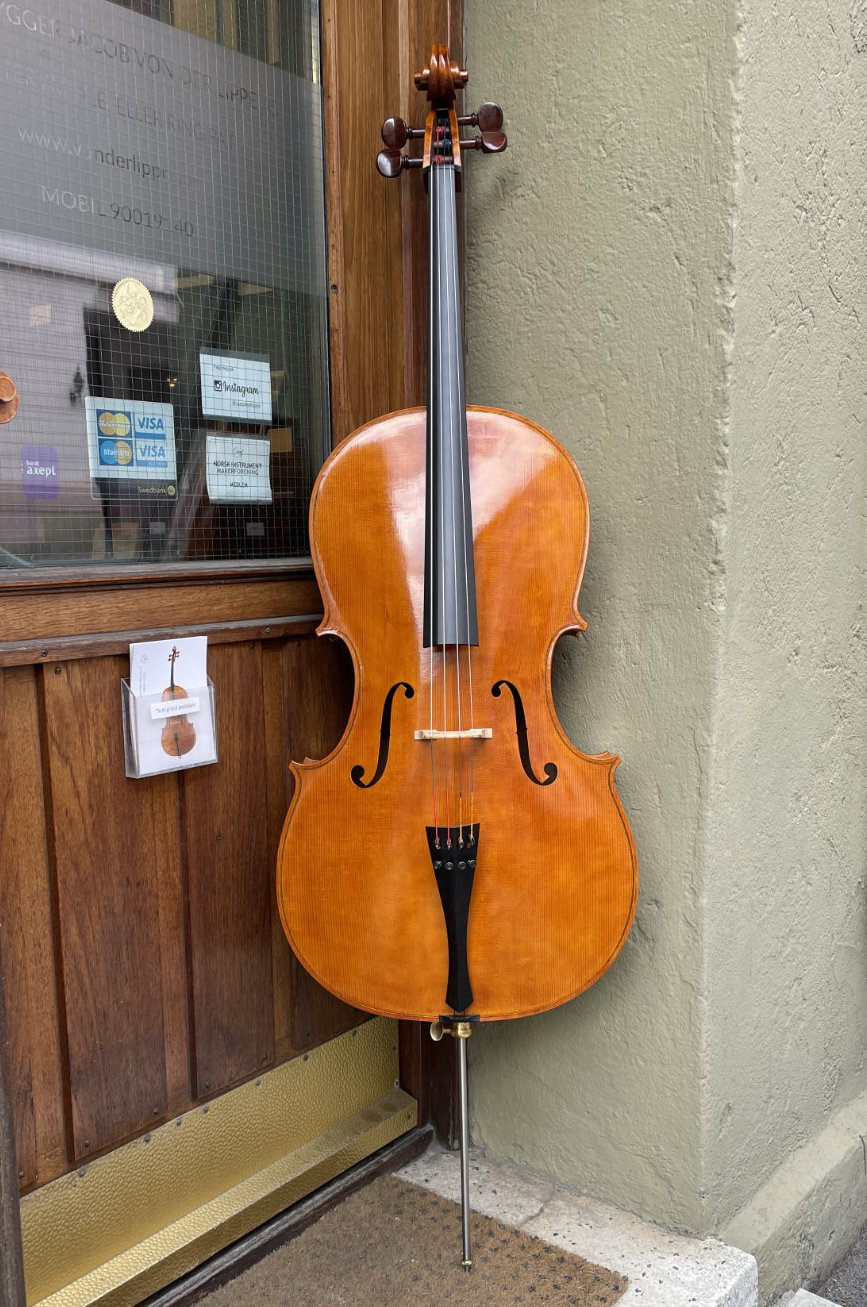 The cello is made on my personal model, which gives a powerful tone with lots of overtones and a projecting sound. After 20 years of natural drying, I have found a very special one piece back in beautiful bird's eye maple from my wood storage. The top is made of first-class Italian alpine spruce. The fingerboard is made from the sustainable alternative to ebony, Corene . The endpin is made of titanium, which ensures optimal transmission of the frequencies to the floor. See more photos of the cello below.
This cello was recently sold to the excellent cellist Werner Bryn from Bergen. The next cello will be made in 2024, get in touch if you want to know more.
WHAT DOES THE CELLIST SAY ABOUT THE PREVIOUS CELLO I MADE?
"Now, after playing the cello for 3 1/2 months, the sound has become warmer and deeper. It has a very clear core in the sound, and it projects very well in the concert hall. The cello responds quickly and has a lot of power when needed. The sound is very even from the low C to the highest positions on the A string. The cello still changes a little every day, as if it has a will of its own. This is of course because it is still brand new and because the climate is getting drier and drier, winter is just around the corner.
It is very exciting and interesting to see what will happen to this wonderful cello and how it is going to turn out, but I have great expectations of it.
It is a great every day pleasure to play this wonderful and extremely beautiful cello.
Many thanks and congratulations to you, Jacob!"
Ilkka Uurtimo
Co-principal cello – Sinfonia Lahti, Finland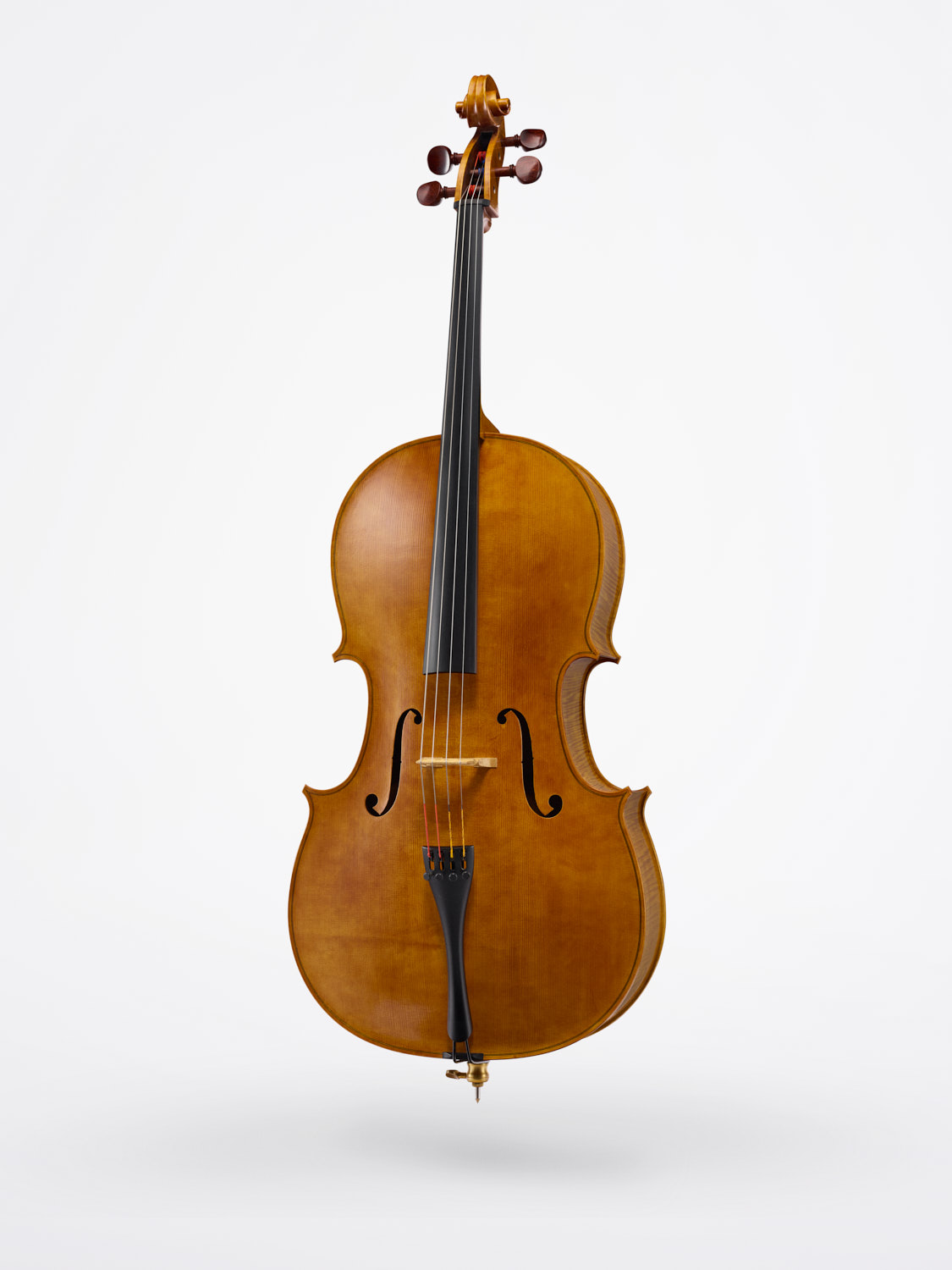 Thereses gate 5 B
0358 Oslo